One of the hottest fashion trends for spring is PINK! From palest blush to hot magenta, pink is everywhere right now. Pink - it's the new black!
60s Pink Silk Cocktail Dress w/ Lace Appliqués from POPPY'S VINTAGE CLOTHING...

Vintage 1940's Hollywood Style Pink Satin Quilted Housecoat / Bathrobe w/ Sequins by Shrewsbury B 36 from ALLEY CATS VINTAGE....
Vintage 50's Christina Hawaiian Floral Halter Swimsuit Bathing Suit from GLAMOUR SURF....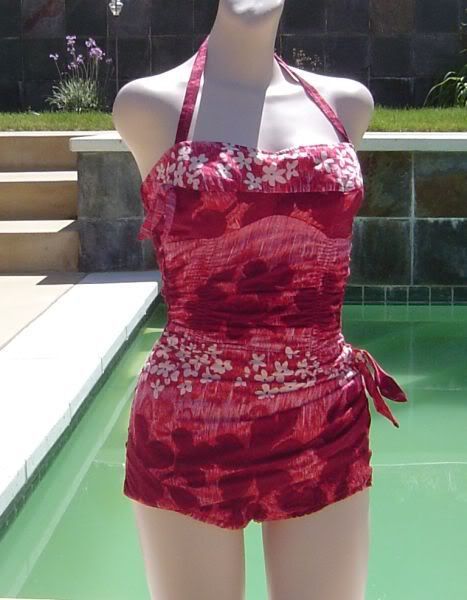 Tickle yourself pink with more rosy toned vintage wear now showing on the public board at THE VINTAGE FASHION GUILD!