Hats are back! We love hats! Easter bonnets, spring floral topped toques, straw for summer......hats are the perfect vintage accessory.
From HATFEATHERS VINTAGE, this pink confection....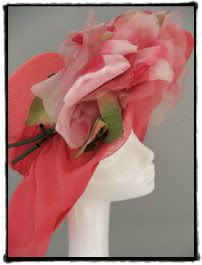 From GLAD RAGS AND CURIOS, a floral fantasy in organza and velvet....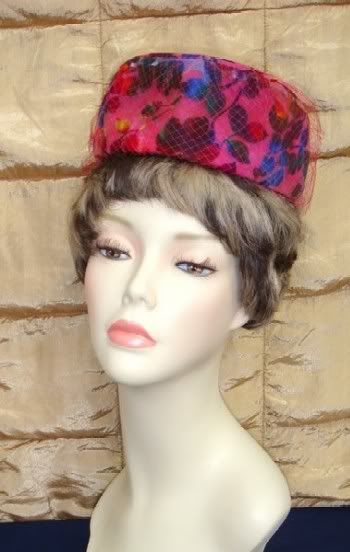 And from LISTIT CAFE, a classic Lilly Dache "Dachettes" fur blend cap with dramatic feather and rhinestone detail....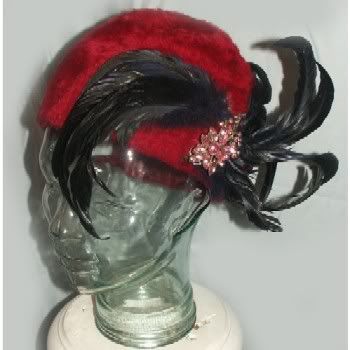 Top off your look with a vintage hat!