The skirt, on its own or attached to a bodice as part of a dress, has a variety of silhouettes. Last week we touched on three...the circle, the full and the pencil cut skirt. Today lets look at three more!
THE BALLOON (or Bubble) SKIRT
This skirt is typically a full cut skirt, but at its hemline is pulled in and sewn to an underlayer, creating a poufed "balloon" effect at hemline. Contrary to popular belief, this skirt style was not created in the 80s. This example is from COUTURE ALLURE and dates to the 60s.....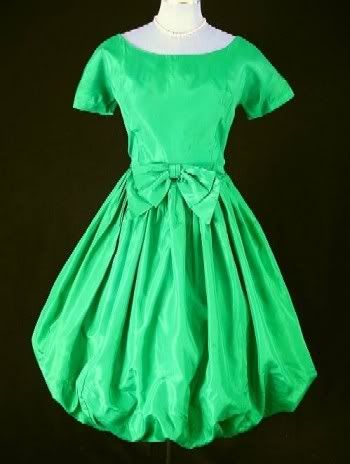 THE MERMAID HEM
A hem treatment altering the line of a skirt to create a wider flounce....sometimes ruffled, and typically seen on full length gowns. Popular in evening and Hawaiian gowns. This example is from MAGS RAGS.....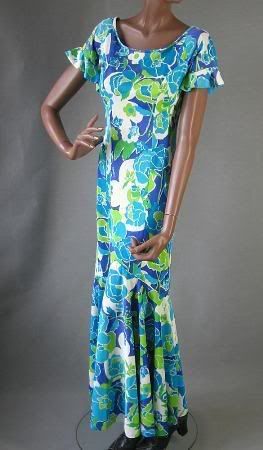 The MAXI SKIRT
The maxi length is seeing a comeback and is often lately referred to as a "patio" length....but a maxi is a maxi is a maxi! This full length skirt is NOT a gown, typically a little more or a lot more casual but with a length to past ankle and nearly to the floor. This example is coming soon at THE VINTAGE BUNGALOW....