Knits are a perennial favorite in fashion. This week we're featuring both knitted garments and things made from knitted fabric. Enjoy!.......Knit one, purl two.....
Vintage 1930s knit dress in dusky purple from POPPY'S VINTAGE CLOTHING at Babylon Mall........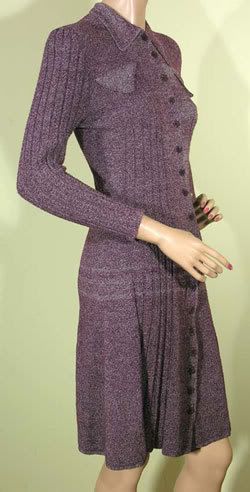 70's celestial knit dress by GOLDWORM, from SHYGARDEN....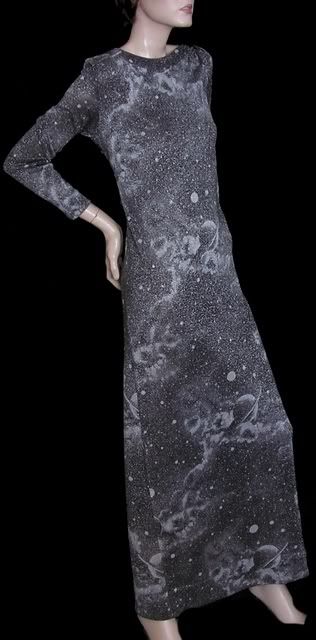 And the mother of all knitting prints, this 50's knitting novelty print cotton skirt~ Kim has 2 of them in different colorways and sizes atFAST EDDIE'S RETRO RAGS....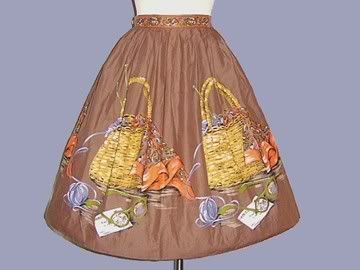 Be a Knit WIT and check out more vintage knits at VINTAGE FASHION GUILD'S PUBLIC FORUM!