Authentic 20's or 20's inspired, flapper styles are hot for fall! Beads and fringe - bring 'em on!
From DAMN GOOD VINTAGE, 1920's Silk Velvet dress in great fall colors. ....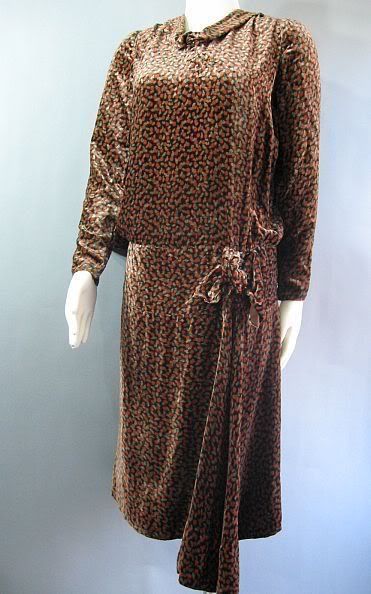 Elegant Asian inspired silk dress from PAST PERFECT VINTAGE, ....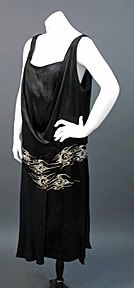 From ATTICVILLE, a 1920's Beaded Silk Chiffon made in France with original belt and fan. Worn to the Historical Waverly Mansion in Mississippi around 1926....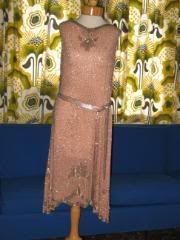 Check out more flapper finery on the VINTAGE FASHION GUILD weekly Fashion Parade!