Let's enjoy some fabulous vintage! A showcase of VFG member's favorite things from their collections.
A beautiful vintage fur coat from the collection of LIVING DOLL VINTAGE
Fabulous snake skin boots from the collection of THE SPECTRUM
A very early Ossie Clark, unlabeled but with documentation! Owned by Liz of VINTAGE-A-PEEL.UK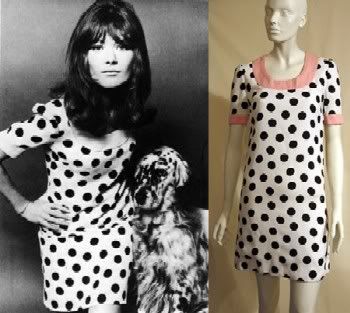 More last minute vintage holiday gifts at the VINTAGE FASHION GUILD FASHION PARADE!