The perfect spring wrap-the cardigan! Spring can still be a bit on the chilly side now and again, and no smart vintie gal should be caught without a lovely cardigan to put on just in case.

1950s Red Cardigan with pearl buttons and lace overlay from
PAST PERFECT VINTAGE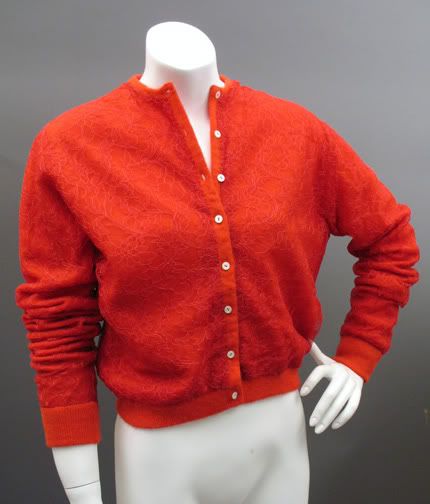 Heavily sequined 3-D lily vintage 50's ROSANNA cardigan from FAST EDDIE'S RETRO RAGS
Beaded and ribbon-trimmed 50's deadstock white nylon cardigan from VIVA VINTAGE CLOTHING
Find more cool weather vintage cardis from VFG members on the VINTAGE FASHION GUILD FASHION PARADE!!