Back-to-Black

The LBD is in...as if it could ever be out! Find a great vintage selection among the VFG's members' offerings!
Vintage 1950s JAY HERBERT Black Nude Lace BOMBSHELL COCKTAIL Dress L - XL from
VINTAGE CLOTHESLINE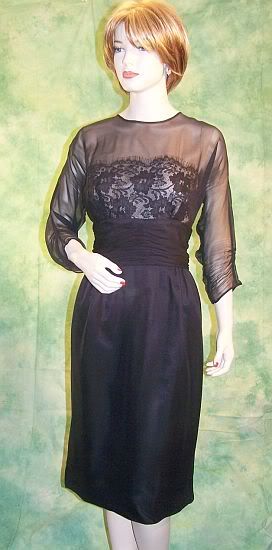 You can find more fabulous vintage black dresses dresses, suits, handbags, sweaters, and shoes from more sellers at the
VINTAGE FASHION GUILD FASHION PARADE!