December 14 Fashion Parade *Light up the Night*

What will you wear for New Year's? May we suggest the sparkle of rhinestones and sequins?
Find a
great vintage selection among the VFG's members' offerings!
Vintage Early 60s Vintage Black Sequined Spaghetti Strap Sheath Dress from
DENISE BRAIN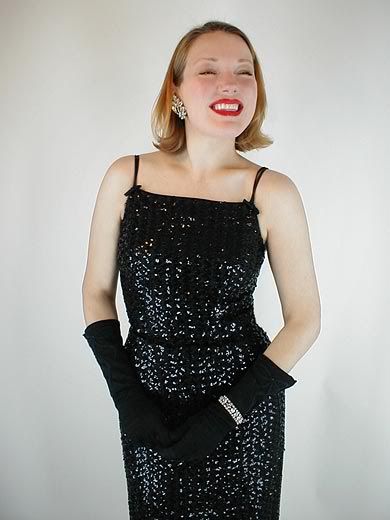 Vintage 60s Blue Green Sequin Drenched Dress and Coat Ensemble Trimmed with Ostrich Plumes from
MISS MARTY'S
You can find more fabulous vintage items from more sellers at the
VINTAGE FASHION GUILD FASHION PARADE!
See more vintage clothing and accessories at the
*December 15th VFG Fresh Picks of the Week*