A:Vintage Hawaiian clothing of course!
This week, members of the VFG show their best men's and women's aloha attire for luaus, beach-combing...and every summer day!
See the vintage in store for you courtesy of the VFG.
Vintage 60s Hawaiian Shirt Royalty Print M from
thespectrum
1950's Alfred Shaheen Dress from
missproper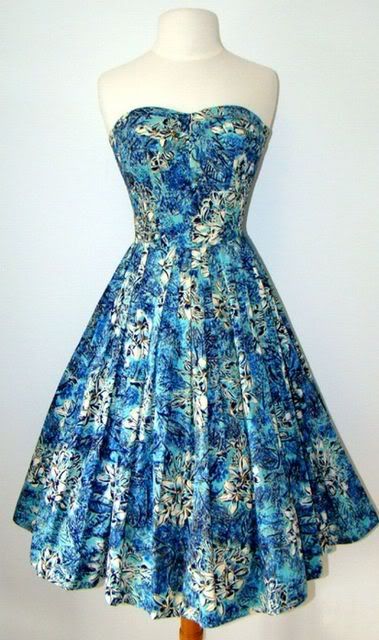 40s Holoku dress with train from
denisebrain

You can find more fabulous vintage items from more sellers at the VINTAGE FASHION GUILD WEEKLY FASHION PARADE!