Starting with "Please Mr. Postman," the big 1961 Motown crossover hit by The Marvelettes, girl groups ruled in the 1960s.
The Ronettes, Martha and The Vandellas, The Shirelles, The Cookies, The Velvelettes, The Shangri-Las, and of course The Supremes, brought coordinated images and harmonies to pop music.
Speaking of the The Supremes, veteran music critic Susan Whitall said of seeing the group on the Ed Sullivan Show, "they were just such beautiful girls in these beautiful gowns, singing the music that I was listening to all week on the radio." They were among the first black musicians to appear on that influential show.
Ranging in style from elaborate evening gowns to tight leather pants, each 60s girl group had an image to uphold, always coordinating...and usually with big hair and thick eyeliner.
See what the trade members of the VFG have in store to help you get a fabulous girl group look…and start practicing your harmonizing!
60s Vintage BOMBSHELL Sequin Formal Dress from
Mags Rags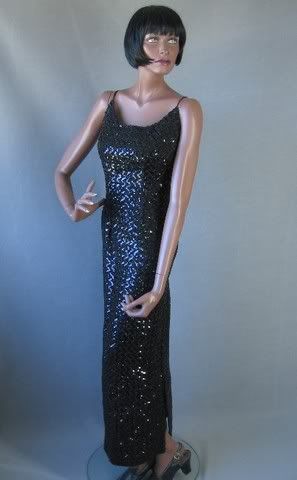 Gold Lamé 1960s Cocktail Lace-Trim Cape & Pants Set offered by
Viva Vintage Clothing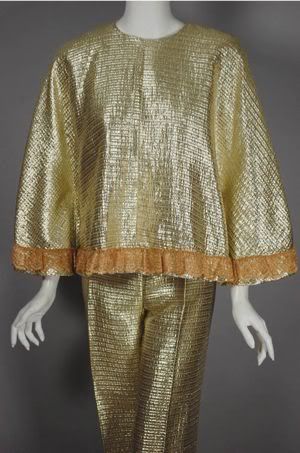 Vintage 60s Black Gold Lamé Brocade Tunic Top available at
The Spectrum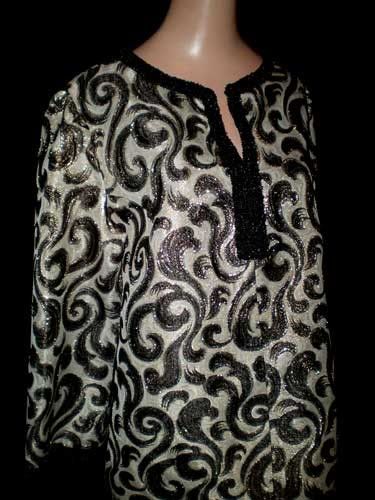 You can find more fabulous vintage items from more sellers at the
VINTAGE FASHION GUILD WEEKLY PARADE!