Beatnik style did and does look cool, daddy-o.
Characterized by Audrey Hepburn's dance in Funny Face, men wore goatees, women wore their hair straight, with black leotards, striped tops, turtlenecks and skinny jeans.
Don't forget your bongo, dig?
Black velvet 1950s blouse with pointed hem available at
Viva Vintage Clothing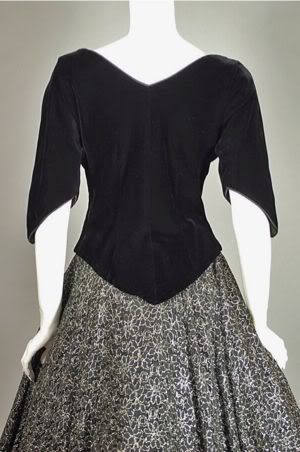 80s White Woven Leather Ballet Beatnik Rockabilly Shoes from
Bijou Bohemia Vintage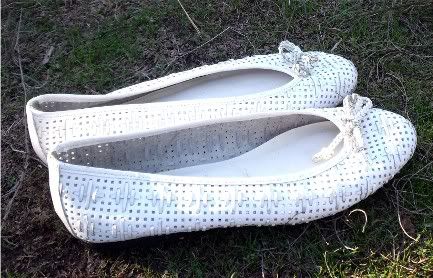 1950s French Inspired Navy Blue Lancaster Beret offered by
KitschNCollectibles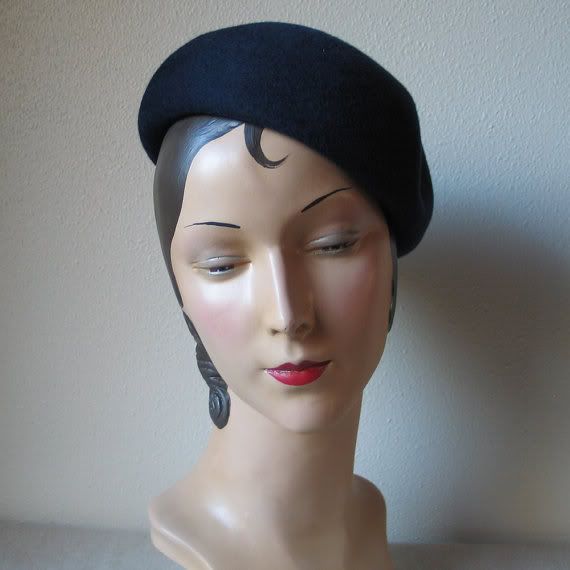 You can find more fabulous vintage items from more sellers at the
VINTAGE FASHION GUILD WEEKLY FASHION PARADE!