Weddings now are as individual as their participants. Find yourself in vintage wedding styles from all eras.
Vintage 40s Ivory Floral Satin & Beads Princess Wedding Dress available at
Vintage Devotion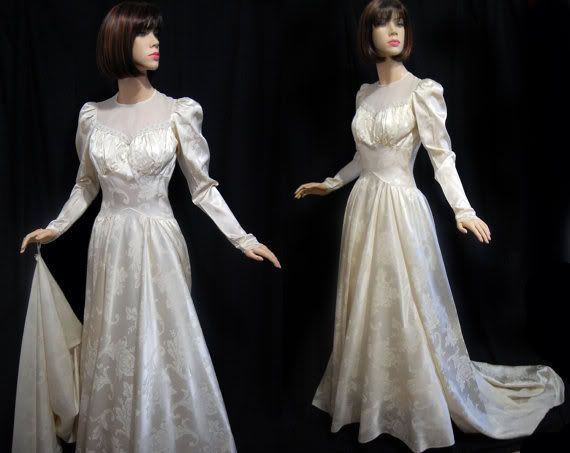 1960s Vintage Bridal Veil & Headpiece Silk Floral Wreath New Old Stock offered by
Falls Avenue Vintage Fashion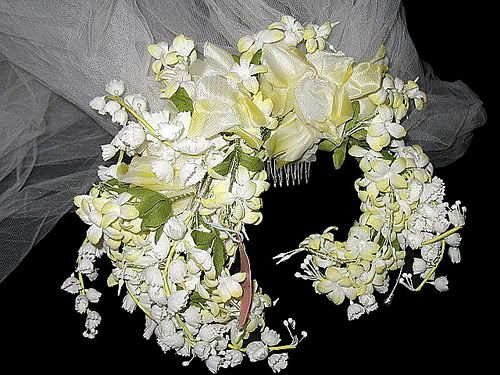 1970s Christos strapless wedding gown with matching bolero vest from
Couture Allue Vintage Fashion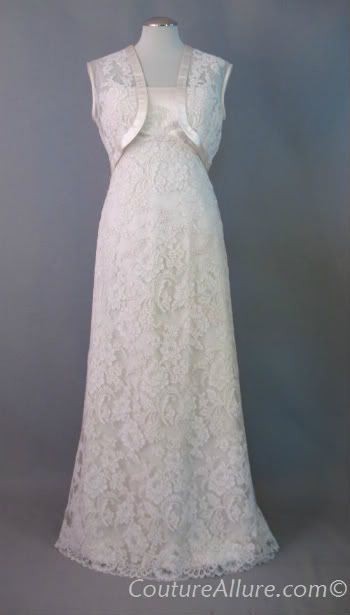 You can find more fabulous vintage items from more sellers at the
VINTAGE FASHION GUILD WEEKLY FASHION PARADE!