Whatever Punxsutawney Phil says, we at the VFG predict it is time to add some spring vintage accessories to your wardrobe.
This week find shoes, bags, scarves, jewelry…all the extras to give your spring some vintage zing.
Pink 1940's forward tilt summer hat with veil available at
Viva Vintage Clothing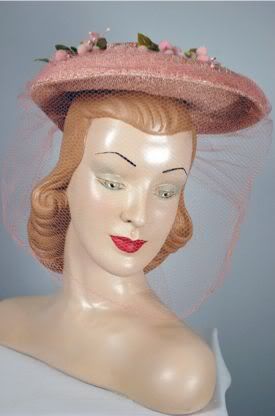 Vintage Floral Scarf Mr Emperor Italy Orange Purple White Big Square from
Another Time Antiques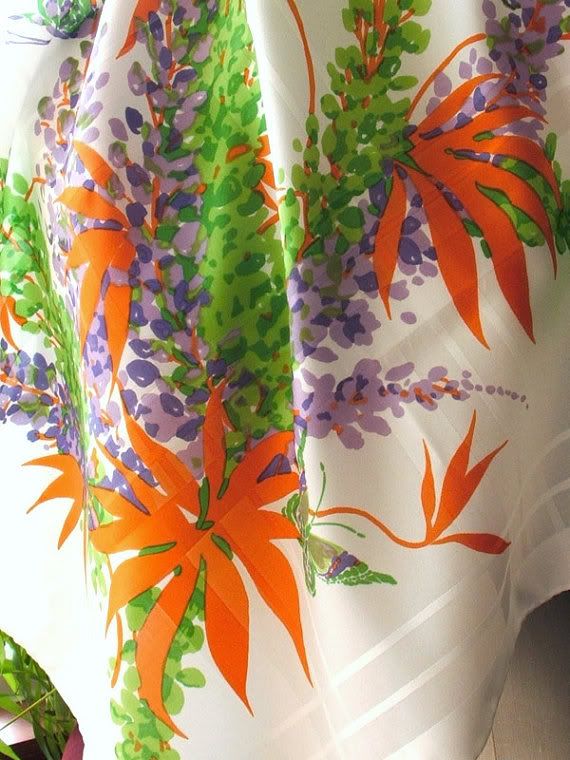 Bright Yellow Vintage Circles Handbag offered by
Another Time Vintage Apparel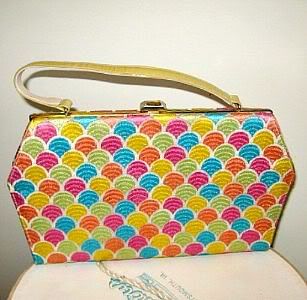 You can find more fabulous vintage items from more sellers at the
VINTAGE FASHION GUILD WEEKLY FASHION PARADE!