While many of us are still shivering in a late winter/early spring landscape of brown, grey and white, we are dreaming of green, green, GREEN!
It is symbolic of the new life and growth of spring—and also the upcoming St. Patrick's Day celebrations—Erin go Bragh! (Or "Éire go Brách!" for any Gaelic speakers out there)
Early 60s Sa'bett of California party dress available at
Denise Brain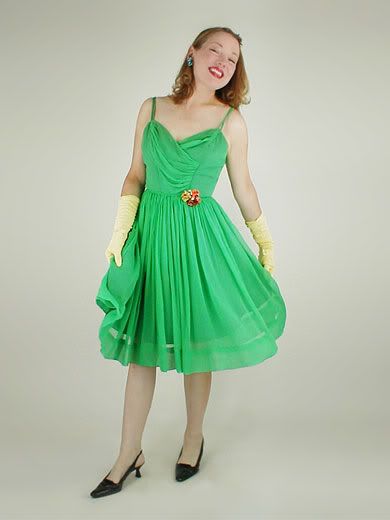 40s Bakelite Fur Clip Deeply Carved Pea Soup Olive Green offered by
Joules Vintage
Vintage 70s Gabar Swimsuit from
Morning Glorious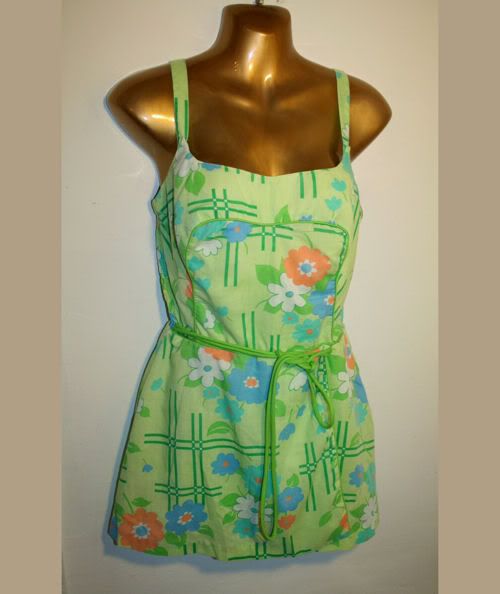 You can find more fabulous vintage items from more sellers at the
VINTAGE FASHION GUILD WEEKLY FASHION PARADE!