The
County Fair
More than just prize heifers, cotton candy and ferris wheels, an old-time US county fair could be expected to bring out the denim, bandana prints, wide-brim sun hats, gingham checks, sundresses, wicker bags, and other fun, Americana-inspired casual wear.
Ride the ferris wheel in vintage style with help from the VFG.
Vintage 1950s Blue Floral Summer Dress available at
Endless Alley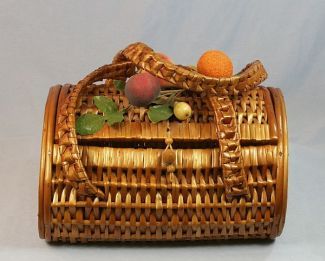 40's Purple White Checked Gingham Day Dress offered by
Morning Glorious
You can find more fabulous vintage items from more sellers at the
VINTAGE FASHION GUILD WEEKLY FASHION PARADE!